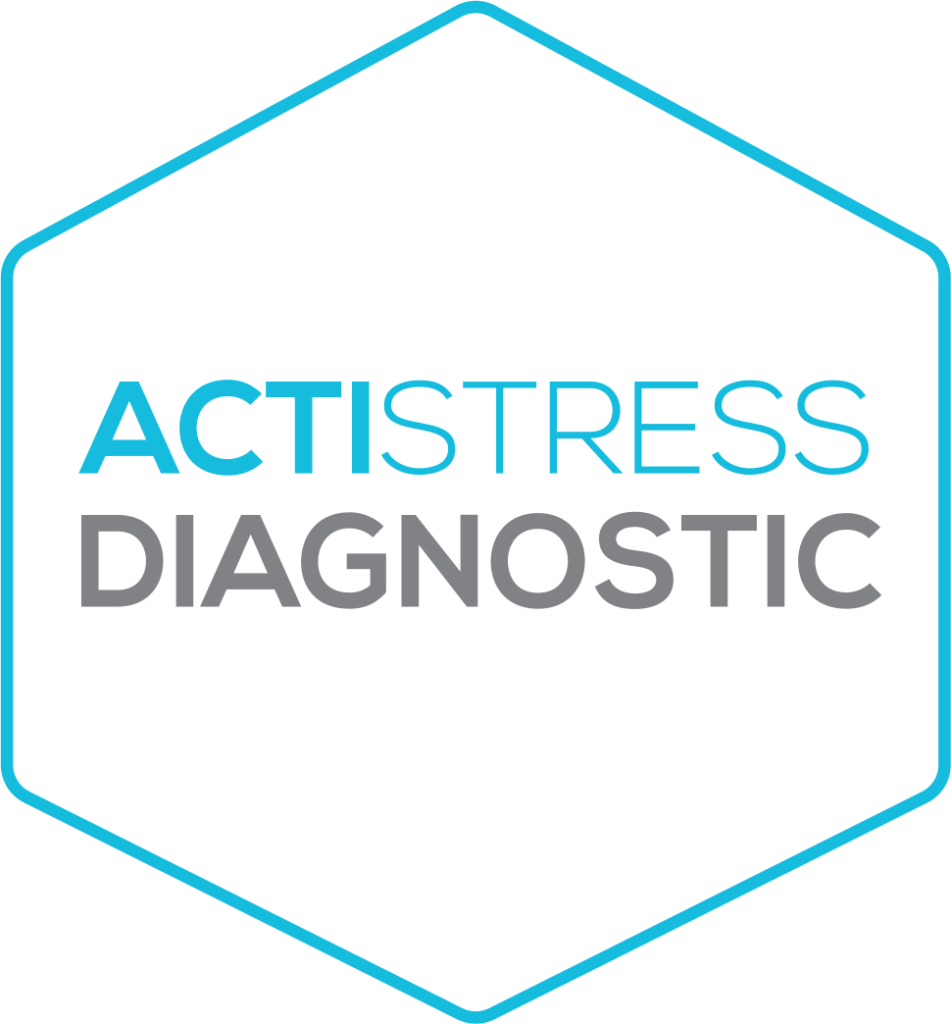 The deployment of the Actistress method (active re-embodiment courses, individualized cures, training sessions) is based on a prior diagnosis. This diagnosis is individual or collective and takes several forms: 1/ Individual diagnosis in the case of training courses, in-house business seminars or individualized cures (individuals, key people sent by CEOs and HRDs, members of the Executive Committee, managers, freelancers, self-employed people, etc.) 2/ Collective diagnosis for educational, preventive or emergency actions involving teams of staff members and Executive Committees.
What does the Actistress diagnosis consist of?
According to the needs and profiles of the people being followed, the Actistress diagnosis usesthe following tests: 1/ The Acti'Bio test assesses the state of the biological ground, the nature of food intake and the biological impact of stress. It may be supplemented by advanced biological analyses to get a precise idea of the damage caused by stress to the body and mind. 2/ The Acti'Psy test establishes a psychological profile 3/ The Acti'Coach test brings together several tests respectively evaluating personality from an identity point of view, emotional intelligence, individual performance and mental performance. All our tests are developed by professionals or recognized organizations. The data collected comply with RGPD regulations.
The Actistress diagnosis enables us to make a precise and objective assessment of the state of stress in the life of the person or group that needs to be accompanied by our team. It also specifies the resources and vulnerabilities of the people consulted. This preliminary step sets a framework with limits for our intervention and provides direction for a "tailor-made" implementation of the method.