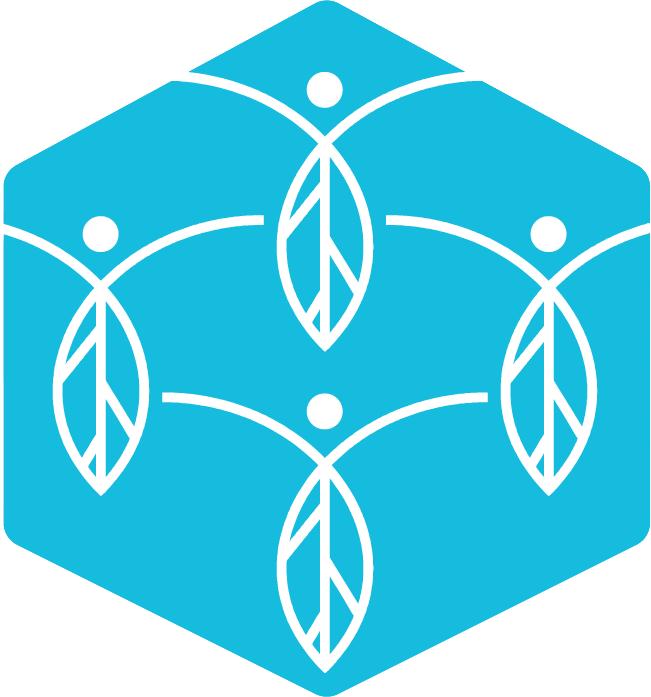 The Actistress team features high-level professionals from different and complementary backgrounds. They ensure an integrative care of individuals or groups of individuals. They are trained in movement and healthy lifestyle, and share common values of work such as efficiency, kindness, availability to others, operational excellence, assertiveness and respect for others. At Actistress, we believe that health is an extraordinary lever for individual and collective transformation. We believe in virtuous circles and we are sure that people who are in better health will have a positive impact on those around them, pulling them upwards.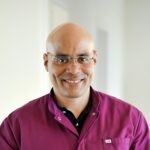 Osteopath since 1994, Lionel Pages defines himself as a "Thinker of the body". With a solid scientific background in chemistry and biochemistry, and having been a clinical practitioner for nearly 10 years, he is an expert in the prevention of psychosocial risks and is consulted as a forensic expert. He also holds several university degrees in physionutrition.
Lionel Pages a travaillé de nombreuses années en tant qu'ostéopathe du sport et de l'urgence auprès de clubs et d'athlètes de moyen, haut et très haut-niveau. Il y a appris l'exigence et les conditions de la performance comme la différence entre le haut-niveau et le très haut-niveau qui réside dans le fait de savoir durer à un haut niveau de performance. Il s'est alors aperçu que beaucoup de dirigeants et de cadres-dirigeants avaient une vie et un état d'esprit à l'identique des sportifs de trés haut-niveau (rythme de vie, pression subie, nécessité de performance dans la durée, objectifs à atteindre, capacité à se remettre en cause et à se réinventer). Le problème était qu'ils n'étaient nullement préparés PHYSIQUEMENT ET BIOLOGIQUEMENT aux effets dévastateurs du stress que l'on connaît trop bien (perte de motivation et de concentration, douleurs corporelles multiples, fatigue profonde, dépression, arrêts cardiaques et AVC, cancers, maladies auto-immunes…).
He therefore endeavored to help this population reconcile work performance and lasting good health. In 2013 he created a fitness center dedicated to treating burnout and restoring performance. Then he set up training courses on performance, lifestyle and health to teach how to maintain operational efficiency in a high-pressure context. Meanwhile, he became a recognized and sought-after worldwide authority known for his integrative body approach to stress and burnout treatment. After 7 years of continued development, everything was in place to propose the Actistress method "Activate good stress", the concept of "Active Re- embodiment", and to create an international center for the treatment in short time of stress and deep fatigue.
Lionel Pages invented more than one method. He put precise words on what millions of people around the world experience on a daily basis in the face of stress, oblivious of their primary animal nature. Through simple ideas and concepts, he describes key functions that are essential to understand in order to protect ourselves from stress. The following sentences and concepts belong to him and have been recorded at the National Institute of Industrial Property (INPI) for France, Europe, Great Britain and Mauritius: "Resting is not recuperating", " One does not manage stress, one prepares for it", "We are thinking animals", "Homo Modernicus and Homo Dumbassus", "Homo Modernicus is a two-legged head", "The nervous system acts like a capacitor, it keeps the load", "Life is social, health is individual", "Nervous saturation causes a loss of interaction with the outside world".
On the sports front, Lionel Pages practices running and different schools of movement (Animal Flow, Original Strength, Fighting Monkeys, Movement Culture, etc.).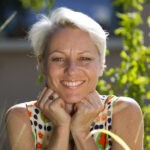 Stephanie Jourdan is the co-founder of the Actistress method. After 12 years spent abroad in Brazil, Japan and China where she studied various traditional massages, she returned to France and took a deep interest in movement and all the benefits on the body and the mind.
She soon obtained a diploma as a sports instructor and then decided to train as a professional coach. She opted to train in Switzerland at a reputable coaching center where she was awarded a diploma as an ICF-certified professional coach (ICF validation is in progress). Speaking English, Spanish and Portuguese, she became head of the International Center for the Short Time Treatment of Stress and Deep Fatigue, where she coordinates all pre- and post-treatment care and follow-up. She also teaches movement and healthy lifestyle practices to Actistress patients to help them "actively re-embody". She is currently studying archaic reflexes and primordial motor integration.
Stephanie is the "Swiss watch" of the Actistress center and the guardian of the Active Re- embodiment method. In addition to accompanying the patients and her team, she embodies and protects the values of the method through her lifestyle, her personality and her operational rigor.
In terms of sports, Stephanie Jourdan practices running and different movement schools (Animal Flow, Original Strength, Fighting Monkeys, Movement Culture...).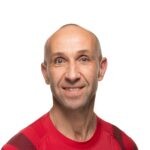 Gilles Gauthier has been a sports educator since 1988 and a professional firefighter for 20 years. After graduating from high school, he joined the French National School for Non- Commissioned Officers (ENSOA) in Saint-Maixent, and then the Inter-Army Sports School in Fontainebleau where he became a military instructor. For eight years, he physically prepared military staff for the 121st train regiment before becoming a professional firefighter. Gilles has always been interested in demanding physical practices combined to good hygiene practices. In 2012, he became a Crossfit Level 2 coach to run a box a few years later. We have been working with Gilles since 2015 and have always been impressed by the quality of his coaching and his ability to put each Actistress participant in a place where they can meet themselves in their deepest selves. He is of immense benevolence without ever forgetting his military background and his coaching is remarkably intelligent. He doesn't just teach you how to manage stress, he teaches you how to prepare for it! In 2019, Gilles validated his diploma as a Muscu- Santé coach. This diploma, recognized by the French Ministry of Youth and Sports, and inscribed in the public health code, makes him even better at adjusting his coaching to each person's physical limitations.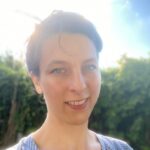 Elsa is a dancer. She started very young with contemporary dance at the conservatory and continued until she passed her dance baccalaureate. She then explored different dance schools which are essentially schools of self-expression through the danced movement. At the university level, Elsa validated a Master's degree in dance at University Paris VIII where she studied functional analysis of movement. Her deep interest in the body-emotion-psychological relationship grew and drove her to train in several essential somatic and somato-emotional approaches such as Feldenkrais, Alexander, Bodymind Centuring, Son Rise (non-verbal approach) and yoga. Elsa then found direct benefit from this valuable background by professionally accompanying people with autism spectrum disorders on a daily basis.
Self-expression through dance, self-exploration through movement, getting in touch with one's inner self through danced movement. That's the whole meaning of Elsa's trajectory. To feel through the gesture the trace of the buried wounds and the imbalances intertwined in them.
At Actistress, Elsa uses contact dance to teach the patients to reconnect with their vital space and re-appropriate it. They experience something intense and profound: the simplicity of being present to oneself and the joy of being alive. She helps them to find better physical inner resources, which are intimately linked to the quality of emotional, psychological and relational inner resources. By releasing the body through dance, Elsa gives back to the senses, veiled and saturated by stress and the blows of life, their physiological functioning. Elsa is subtle, discreet but her sharp eye forgets nothing. She reads people's bodies like a book and accompanies them on the path of Active Re-embodiment which is the approach created by Actistress. Her help is invaluable to us.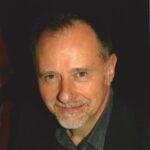 As an osteopath since 1990, Loïc Le Glatin taught osteopathy for 20 years and quickly became interested in the psychic origin of bodily dysfunctions. After obtaining a university degree in psychosomatics at University Paris V, he followed a postgraduate course in social practices at the University of Tours to enhance his knowledge in pedagogy and training engineering. He then decided to train in methodology and biostatistics applied to research in order to engage in clinical research and osteopathy evaluation. As a member of scientific councils or as an investigator, he has build innovative protocols, carried out studies and published articles in particular for a study on the impact of osteopathic care in the workplace and on absenteeism at work. We asked Loïc to join the Actistress team because of his experience, maturity and expertise in fields as diverse as training, executive health, psychosocial risks and occupational health. Loïc is also an excellent caregiver and coach. He is subtle, precise, always supportive and knows how to listen to the body and its tensions, both physical and emotional, to better regulate them and desaturate the nervous system. He is an ideal complement to the osteopathic practice of Lionel Pages, founder of Actistress and the Active Re-embodiment method.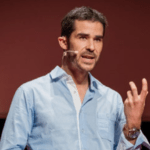 Anthony Berthou is a recognized micro-nutritionist and speaker in the field of nutrition and sports health. He followed an advanced scientific training in the field of nutrition and is also a university lecturer and consultant for several companies and sports federations. We rely on Anthony to provide the scientific framework for the nutrition-related content we transmit, as well as for the Evonutri technology he has developed. This unique software allows us to scientifically predict a person's nutritional and metabolic status based on their diet and the functional disorders they express. Evonutri is thus fully part of the ActiBio diagnosis which evaluates the degree of alteration of the biological terrain in the face of daily stress. It thereby completes the advanced biological analyses that we perform. Anthony has also trained a team of physicians and nutritionists that we call upon to debrief and advise our clients after their biological analyses. Anthony is a visionary with a passion for global issues related to nutrition, sustainability and ecology. We love the surgical precision of Anthony's words, his enlightened vision and his unwavering commitment to his convictions.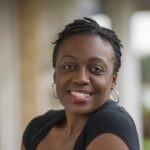 Elaine Rémy is English and speaks French fluently. She was born and raised in England, studied French at the University of Bradford and has lived in France for over 20 years.
She has been running her own training, coaching and consulting companies in Paris and the UK since 2008. Elaine Rémy is also certified in dealing with career, interculturality and emotional intelligence issues. She now lives in the county of Cumbria, located in the north-west of England.
We have been working with Elaine Rémy for 4 years and we appreciate her inquisitiveness, her deep interest in health and lifestyle and her relentless quest for excellence. As a coach, she is direct, insightful and extremely precise. We like her neutrality and her ability to accompany people without ever taking charge of them. Elaine Rémy provides diagnostics and coaching to Actistress participants in both English and French.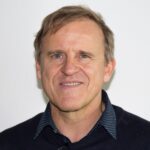 Philippe Vaneberg is co-founder and co-director of Coaching Square Swiss, a Swiss coaching academy renowned for its work in executives and corporate coaching. Coaching Square Swiss regularly collaborates with international companies and groups. Prior to his career as a coach, Philippe spent 25 years as an engineer on the 4 continents where he was able to deploy individual and organizational skills suited to corporate coaching. He has brought back a profoundly optimistic view of the potential and assets of the human being and a thorough knowledge on organizational dynamics.
As co-director of Coaching Square Swiss and supervisor of coaches, Philippe Vaneberg is particularly interested in accompanying change processes, in the development of collective intelligence and team motivation and in relational management. He runs leadership groups to explore issues of management culture. He is certified in Enneagram and Process Communication©. We have known Philippe Vaneberg and Carole Warlop, the co-directors of Coaching Square Swiss, for several years and were immediately struck by their commitment to provide "Head-Heart-Body-Soul" integrative coaching without ever forgetting the cornerstones of quality coaching: neutrality, openness, respect, confidentiality, ethics and tenacity. Philippe never loses sight of his objective: to enable the coachee to meet himself as a whole and to find his own resources to deal with his issues. So everything was there to work together in excellent conditions. Philippe provides diagnostics and coaching for Actistress participants in English, Spanish and French.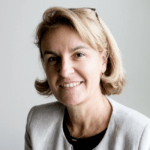 Carole Warlop is co-founder and co-director of Coaching Square Swiss, a Swiss coaching academy renowned for its work in executive and corporate coaching. Carole Warlop has been an ICF certified professional coach since 2004 after a long experience in adult education, and university studies in Training Policy and Practice. She has thus worked for more than 15 years in Latin America and Africa in the fields of training, communication and project management for several international organizations in a context of cooperation and development. Passionate about human development and relational management, she has continuously worked to up-skill in the areas of coaching, communication and interculturality (Emotional Intelligence, Process Communication, Neurosemantics practitioner, Transactional Analysis, NLP, Ericksonian Hypnosis, Systemic and Explanation Interviewing...). She specializes in coaching and developing the emotional agility of business leaders and she also trains and supervises ICF professional coaches. We met Carole in the context of the Swiss Executive Club (Apm), which she founded in the 3 Lakes region in 2010. She introduced us to Philippe Vaneberg and we were immediately impressed by their approach to an integrative "Head-Heart-Body-Soul" coaching without ever forgetting the basics of quality coaching: neutrality, openness, respect, confidentiality, ethics and tenacity. If we had to define Carole, we would say that behind this great smile and this true joie de vivre lies a highly professional woman who embraces fully but does not let go. Indeed, she never gives up! We are delighted to work with her, Philippe and their team because we share the same values of excellence. Carole provides diagnostics and coaching for Actistress participants in both Spanish and French.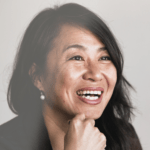 Kim Ingold holds a Master's degree in Social Sciences. She is part of the team of coaches trained by Coaching Square Swiss. She has worked for 18 years as a HR specialist in talent management, up-skilling, coaching of managers and teams in industrial firms, services and public administrations. She has been a coach since 2011 and is qualified in a number of coaching tools (Transactional Intelligence Analysis, Systemic Approach, etc.). Kim Ingold provides diagnostics and coaching to Actistress participants in both English and French. She intervenes more particularly on the Flow assessment which enables people (and teams) to identify their comfort zone at work and to optimize the conditions that generate flow and high involvement in them.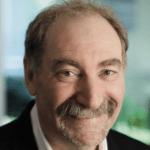 Georges Lewi, author of some fifteen books, leads Mythologicorp, a structure dedicated to man and corporate storytelling. He was seduced by the team, the originality and the efficiency of the ACTISTRESS method in fighting "bad stress". Having worked with more than 500 companies and their executives, he immediately understood the value of ACTISTRESS in helping organizations to overcome difficult situations and meet the current challenges. This is why he chose to accompany us and participate with us in ensuring the accuracy of our speech, the relevance of the promise made by ACTISTRESS, and the consistency of our messages and actions.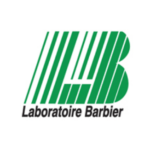 Actistress works regularly with the Barbier laboratory which is a functional biology laboratory located in Metz, even though our clients may fully work with another medical analysis laboratory. In this respect, we do not wish to impose anything. We have elaborated with the Barbier laboratory 3 incremental levels of biological analyses that enable us to make highly accurate assessments of the biological impact of stress on our clients. This impact has strong repercussions from a physical, energetic, relational, emotional and psychological point of view. Our objective is twofold: 1/ to identify and anticipate the health problems caused by high chronic stress, 2/ to be able to characterize major typical profiles of people in terms of physical symptoms and specific behaviors based on the results of the biological analyses. This in turn helps us to improve our treatment and care of clients in order to remove them more quickly from the danger zone for their health.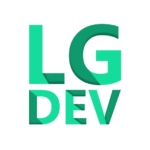 Luca Guignon is a pure encoder like in the movies. He lives code, eats code, breathes code and encodes just right. Combine this with his immense availability, his meticulous work, his genuine commitment to collaborate with us and Reallycom's artistic director, and you obtain the stunning website, Actistress Activate the Good Stress.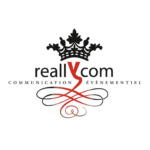 Reallycom and its founder and artistic director Lionel Allouche have been accompanying us since the beginning of the Actistress adventure in our graphic and visual signature. Lionel has actively participated in the graphic design of the website and will pursue the adventure with the creation of the digital platform for our clients and patients. Lionel is involved, highly professional, always present and has a great sense of humor. We are delighted to work with him.

Trendy Creation equips all the employees of Actistress with clothing. The fabrics we have selected are natural and chosen for their eco-friendly low cost. The official outfits are made to measure. Roger is always available, smiling and offers very good advice.