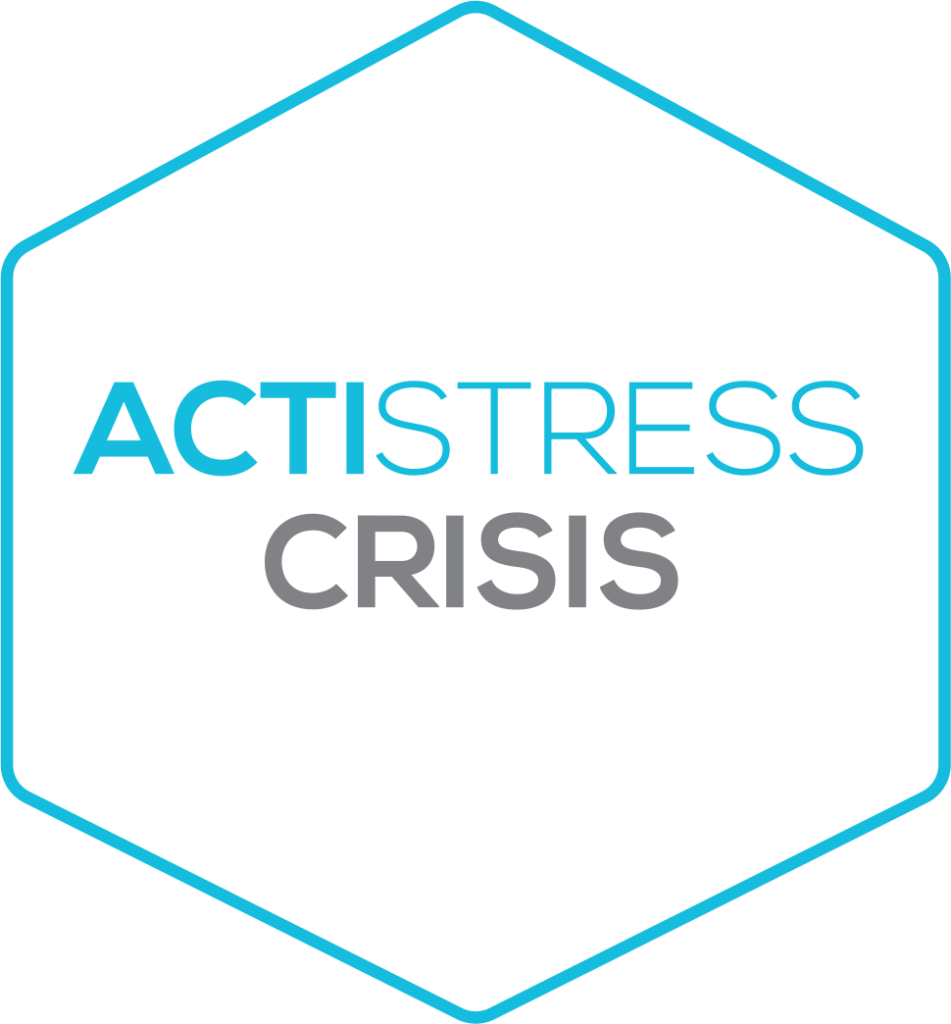 Actistress Crisis represents all emergency actions that deal with stress for individuals or groups (diagnosis, training, individual cures, group courses, etc.). The sole aim of these emergency actions is to extract saturated people suffering from major loss of operationality from this red zone as quickly as possible.
Actistress Crisis diagnosis
The Actistress Crisis diagnosis aims to determine the exact level of nerve saturation and associated fatigue for each person in the program. It will allow us to evaluate the type and duration of the Actistress Crisis action in order to step out of the red zone as quickly as possible. It will also indicate the complementary actions to be taken if necessary. Finally, this preliminary step provides a structure and a direction for a "tailor-made" implementation of the method.
Emergency according to Actistress
The specificity of Actistress Crisis is to offer an express nervous recovery and desaturation to exhausted people. We obtain surprisingly successful results in terms of efficiency when it comes to returning to work or staying at work. Our action is coordinated around the different players involved in stress prevention (HR department, occupational psychologists, work psychologists, work organization consultants) in order to obtain a lasting result and to best meet the employer's legal obligation to ensure good health for the employees.
Actistress Crisis training courses
Actistress Crisis offers in-house and off-site companies training courses that act as an emergency measure to speed up the recovery from exhaustion. Each profession and situation has its own training! 
Training for PROFESSIONS WITH HIGH RESPONSIBILITIES, HIGH OBJECTIVES OR COMMITMENT OR EXPOSED TO CONFLICT: Directors, managers, salespeople, liberals, chartered accountants, etc.
Training for PROFESSIONS OF STRENGTH: Craftsmen, building and handling trades, industrial trades.
Training for PROFESSIONS OF PRECISION: Crafts, luxury industry, watchmaking, precision industry (welders, fitters, etc.), design office, graphic design, etc. 
Training for SUPPORT-RELATED PROFESSIONS: Tertiary sector professions (HR, marketing, accounting, IT services, support, etc.)
Training for PROFESSIONS OF DIGITAL ART & DESIGN
Assistance to participants beyond the training courses
Apart from Actistress Training, each Actistress Crisis Diagnosis may lead to individual coaching (face-to-face or online sessions) and/or group coaching (Active Re-embodiment courses).